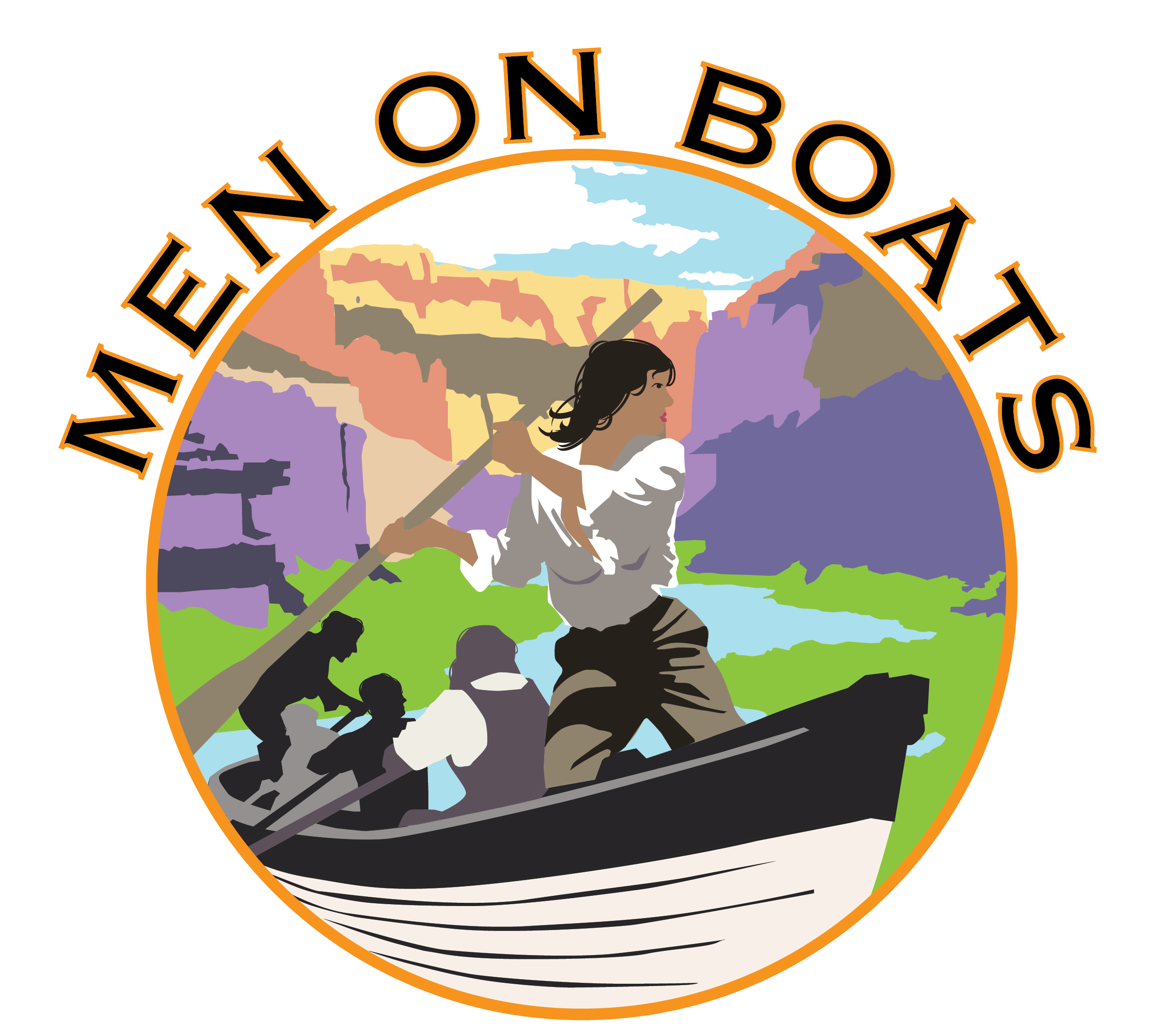 Men on Boats
The Harriett Theatre
January 15 - February 9, 2020
A rollicking history pageant for a new age!
Men on Boats
January 15 - February 9, 2020
by Jaclyn Backhaus
Directed by Rebekah Lane
Ten explorers. Four boats. One Grand Canyon. Men on Boats is a true-ish retelling of the 1869 Powell expedition, when one-armed Captain John Wesley Powell and a crew of insane yet loyal volunteers set out to chart the course of the Colorado River. Jaclyn Backhaus's celebrated play questions the myth of manifest destiny through gender-swapped colonial adventuring.
Tickets: $30 - $42
Key Themes: Gender roles, destiny
Age Recommendation: 13+ (language)
Run-time: One hour and 40 minutes. This show will run without an intermission.
01/23/2020 07:30 PM (Thursday)
Venue:
Harriett Theatre
Seats Remaining:
118
01/24/2020 07:30 PM (Friday)
Venue:
Harriett Theatre
Seats Remaining:
130
01/25/2020 02:30 PM (Saturday)
Venue:
Harriett Theatre
Seats Remaining:
136
01/25/2020 07:30 PM (Saturday)
Venue:
Harriett Theatre
Seats Remaining:
123
01/26/2020 02:30 PM (Sunday)
Venue:
Harriett Theatre
Seats Remaining:
97
01/27/2020 07:30 PM (Monday)
Venue:
Harriett Theatre
Seats Remaining:
124
01/30/2020 07:30 PM (Thursday)
Venue:
Harriett Theatre
Seats Remaining:
133
01/31/2020 07:30 PM (Friday)
Venue:
Harriett Theatre
Seats Remaining:
132
02/01/2020 07:30 PM (Saturday)
Venue:
Harriett Theatre
Seats Remaining:
124
02/02/2020 02:30 PM (Sunday)
Venue:
Harriett Theatre
Seats Remaining:
127
02/03/2020 07:30 PM (Monday)
Venue:
Harriett Theatre
Seats Remaining:
136
02/06/2020 07:30 PM (Thursday)
Venue:
Harriett Theatre
Seats Remaining:
142
02/07/2020 07:30 PM (Friday)
Venue:
Harriett Theatre
Seats Remaining:
138
02/08/2020 07:30 PM (Saturday)
Venue:
Harriett Theatre
Seats Remaining:
137
02/09/2020 02:30 PM (Sunday)
Venue:
Harriett Theatre
Seats Remaining:
139